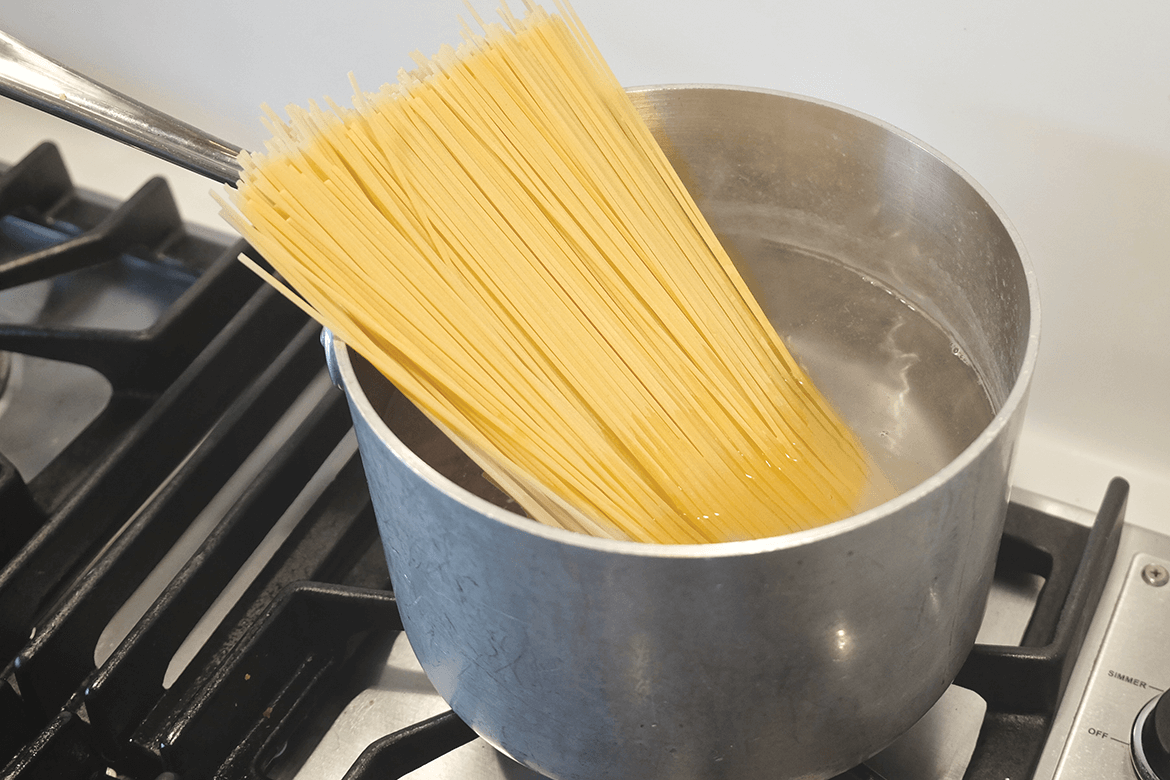 1

Step One

Bring two large pots of water to a boil. When the the first pot reaches a boil, add a tablespoon of salt followed by the linguini and cook until al dente, about 9-10 minutes. When the second pot reaches a boil, carefully add the corn and salt lightly. Cook for 5-8 minutes, or until the kernels are tender. Drain and set aside. Coarsely chop the parsley and cut the lemons into wedges.
2

Step Two

Lightly coat the bottom of a large sauté pan with olive oil and set over medium heat. Season the shrimp lightly with salt and, once the oil is hot, add the shrimp into the pan. Sear the shrimp on one side for 1-2 minutes or until golden, turn shrimp over, cook for 1 more minute and then add the garlic butter. Stir to coat and cook for 1 minute more, then cover and remove pan from the heat.
3

Step Three

When the linguini is finished cooking, drain and reserve ½ cup of the cooking water. Place the linguini back into the pot with the reserved water. Add in the lemon butter and season with salt, both to taste. Toss to coat and top linguini with the sautéed shrimp and chopped fresh herbs. The lemon wedges can be used to squeeze over the top if desired.
4

Step Four

Serve the linguini and shrimp scampi with corn. Enjoy!