1

Step One

Preheat your oven to broil or, if grilling outside, set grill to medium heat. Pour the garlic herb oil into a large mixing bowl. Remove the fresh herb leaves from their stems and stir half of the leaves into the bowl. Add the shrimp to the bowl and marinate for 10 minutes.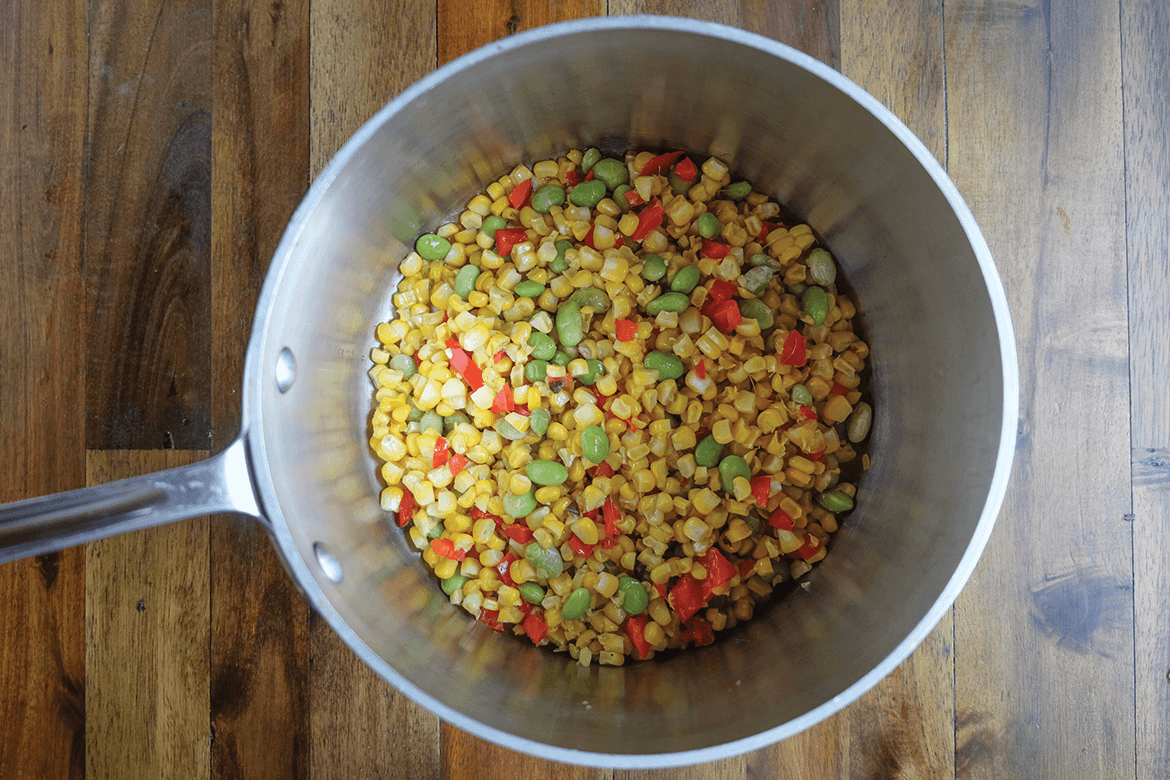 2

Step Two

While the shrimp is marinating, warm the tomato ghee in a 1- 2qt pot set over moderate heat. Place the rice in a measuring cup and record the volume. When the ghee has melted, stir in the sweet corn and the edamame, cook for two minutes and then stir in the rice. For each cup of rice add an equal volume plus ¼ cup of water (i.e. for 1 cup of rice add 1 ¼ cup of water). Bring just to a boil over high heat, reduce to the lowest heat setting, cover and cook for 15 to 20 minutes. Remove from the heat, fluff with a fork and cover. Reserve until ready to serve.
3

Step Three

Remove the shrimp from the marinade and thread 2-3 shrimp onto each skewer. Wrap both ends of the skewers in foil, arrange on a baking sheet and place into the oven (or directly on the grill if grilling). Cook for 5 minutes, turn shrimp over and cook for an additional 5 minutes. If you prefer a more vibrant flavor, brush the shrimp with the extra marinade when turning.
4

Step Four

Thinly slice the lemon basil. Remove lid from the pilaf and stir in the basil. Remove lid from the pilaf and stir in the remaining half of the herbs. If desired, remove shrimp tails before serving. Serve the shrimp accompanied by the pilaf and the mango pineapple salsa.

Enjoy!