1

Step One

Wash and dry all produce that has not been prepped. Preheat the oven to 425F. Drain the marinade from the chicken and then place the chicken skin side down on a baking sheet or cookie sheet. Place into the oven and cook for 14-18 minutes, or until cooked through. Measure the rice flour and add twice that amount of water to a pot (i.e. for 1 cup of flour, add 2 cups of water). Set over medium heat. Whisk in the flour and cook until a thin paste forms. Remove from the heat.
2

Step Two

Take out one spring roll wrapper and place it on a flat surface so that a corner is facing toward you (like a diamond). Cover the remaining wrappers with a damp cloth so that they don't dry out. Place about 2-3 heaping Tbsp of the spring roll mix* onto the wrapper close to the corner that is facing you. Fold that corner over the filling and roll once. Fold the left corner, leaving no space, or air pockets. Repeat with the right corner. Brush the top corner liberally with the rice paste. Roll the spring roll into a nice tight cylinder, and place seam side down on a lightly oiled baking sheet. Cover with another damp cloth while you finish making the remaining rolls. Repeat with the remaining wrappers.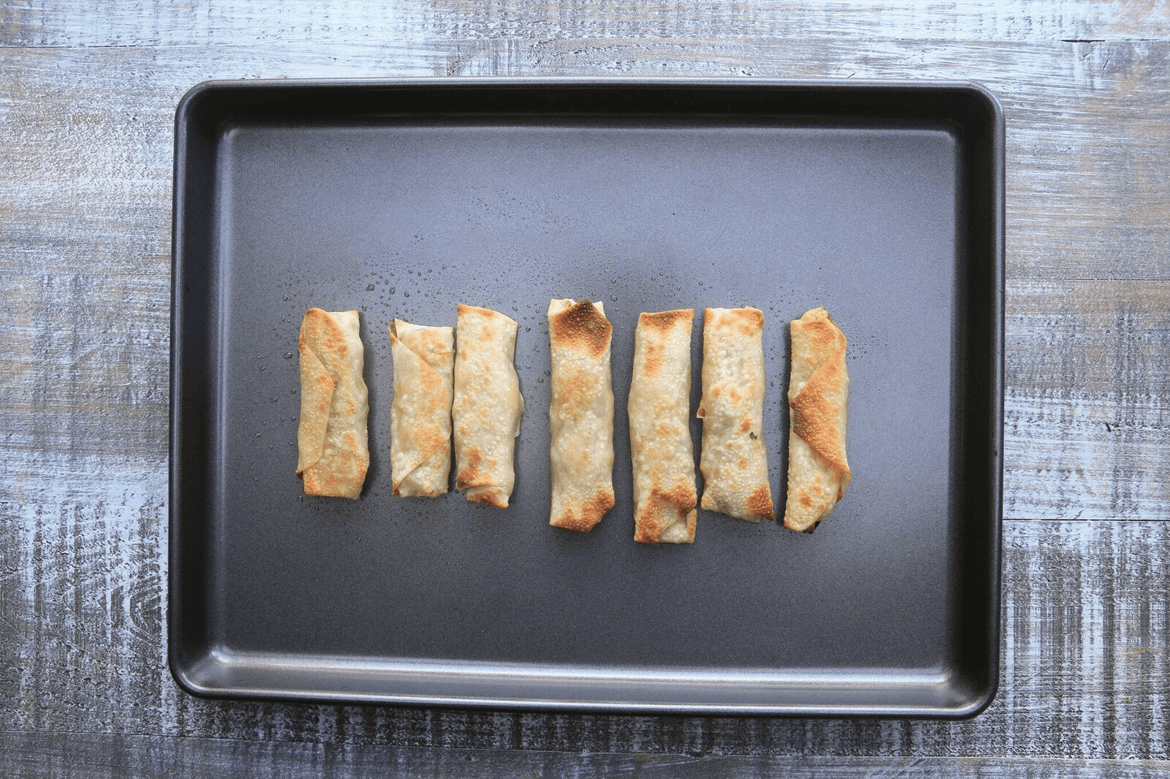 3

Step Three

Remove the chicken from the oven, cover with aluminum foil, and let rest. Increase the oven temperature to 475F. Liberally brush vegetable oil over the tops and sides of the spring rolls. Place in the oven and bake for 10-15 minutes, or until golden brown. Remove from the oven and sprinkle with salt.
4

Step Four

Bring a large pot, half filled with water to a boil over high heat. Place the seasonal vegetables into the water, season with salt, return to a boil and cook for 2 minutes. Remove the vegetables from the water, and place in a bowl. Drizzle yuzu ginger vinaigrette over the top, and toss to coat evenly. Place a serving of mixed vegetables on each plate. Serve the chicken skin side up over the vegetables. For smaller diners, you can slice the chicken before serving it. Adults can eat the whole breast. Serve the spring rolls, the apricot ginger chutney, and the tamarind dipping sauce on the side. Enjoy!